Thursday, February 12, 2009
I found this old and silly silly band photo from a random Google search today.
I love and miss you guys.

Posted by

Mrs. Britty
at 3:38 PM
No comments: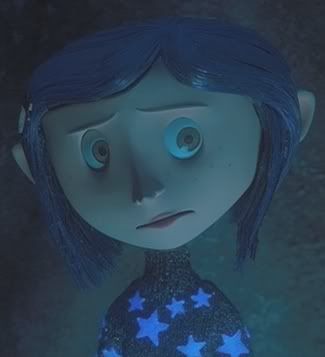 Our first band practice on Tuesday night was fun and very productive! I have a feeling we're gonna create some really great songs and have an amazing time doing it.
My girls and I took a mid-week girl time break and we saw Coraline last night. I adored the 3D graphics and the entire evil undertone. The storyline was a bit wonky but it didn't overshadow the most beautiful colors and visuals.
There are countless amazing live shows coming up and I'm barely keeping up! We have two more New Kids On The Block concerts in the next two months (both General Admission!!!). Next week, my favorite hardcore band FAR will be playing a reunion show in Santa Barbara. Rumor has it that Poison AND Def Leppard will be touring together this summer. In addition, there seems to be countless local shows popping up that are actually worthy of going to like tonight's Glamnation at The Cat Club. I'll be broke by the year's end. ;-)
Posted by

Mrs. Britty
at 12:10 PM
No comments:

Tuesday, February 10, 2009
I'm nervous.
Tonight marks the first ever rehearsal of a new musical project and my levels of excitement and trepidation are fairly equal. It has been approximately
4 years
since I've played in a band;
6 years
since I've fronted and creatively contributed to a band. I'm nervous that I won't remember how and that my desire has changed. I'm nervous that I will disappoint everyone involved. On the other hand, I'm terribly excited to rehash this side of myself. I'm excited to plunge into amazing creativity with some of the closest people in my life.
I've become a creature of ease and habit over the last few years and I know that once we get in the swing of things, I will have an absolute blast with it. Singing and playing guitar have been my M.O. for so many years of my life and I can't seem to escape it and I'm not necessarily sure that I want to.
Posted by

Mrs. Britty
at 1:25 PM
No comments:

Monday, February 9, 2009
My sister, husband, friend and I spent the day at Six Flags Magic Mountain yesterday. The weather was frigid which made for an amazing day of NO lines. We made it on the newest attraction X2 in less than 15 minutes! Insane.
I have a love/hate relationship with roller coasters. I mostly hate them but I subject myself to them 'cause the husband adores them and we all now have season passes. Why do I torture myself so? :)
Paul and Justin looking like rock n roll hoodlums with their leather jackets, shades and long(ish) hair. It was hilarious.
Posted by

Mrs. Britty
at 11:13 AM
3 comments: